"I'd just got back from a holiday with my sister....
Looks like Turkey or Greece based on the person having just 'peaked' whilst standing above her on the beach.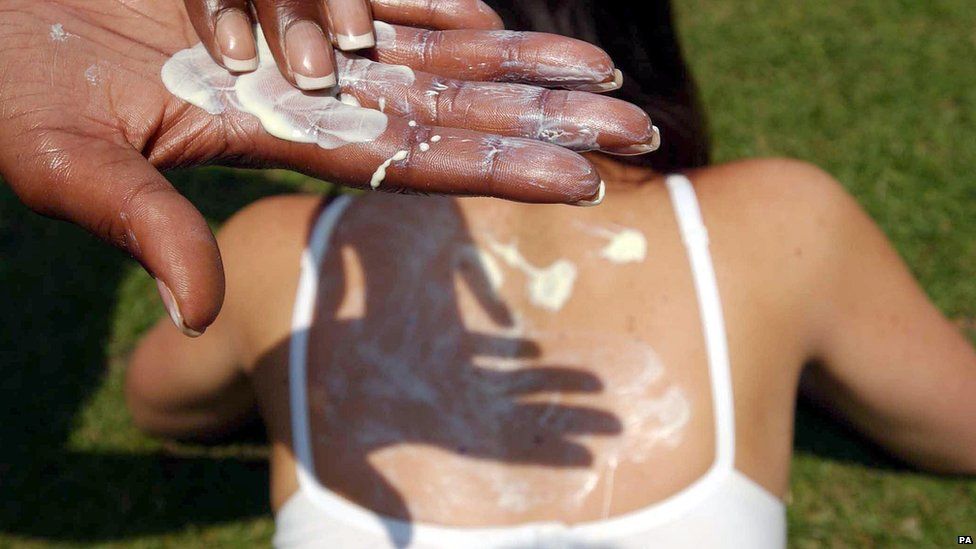 Like Katie, almost two thirds of people aged 13 to 24 have avoided using sunscreen to try to get a better tan, according to the Teenage Cancer Trust.
So, ten years of basting , burning and peeling , alongside all the others.
http://www.bbc.co.uk/newsbeat/article/3 ... kin-cancer