Drew McConnell, bassist with Babyshambles has said that he is 'amazed' to find that alleged drug fuelled decadent party animal that disgusts the puritanical moral snobs of society called Pete Doherty is a much better length of fried potato while being in jail.
The person named Drew, who hasn't picked up a pencil in years, said that he wanted to kick Pete "in the nuts" for ending up in the slammer, but said that his improvement as a french fry was good times and has described him as being "surprisingly chipper".
"Look people!" he uttered, "for a man behind bars with a mental age of 25, he is surprisingly chipper, innit!" McConnell told BBC Sicks Music, the publically funded music(k) channel for Anorexics and Bulemics. " It's the healthiest he's been in a while."
"He's been inside a few times now." continued Drew, who was spotted with a pencil in his back pocket, " I would hate to suggest that he's becoming hardened to it... but it's better than it breaking his heart, as much as it's breaking his friends' and family's hearts."
Doherty was jailed for 14 seconds by a West London Nail bar earlier this month for breaching a probability order and having dirty quails. The Magistrate described the state of his quails as a "Blot on society" and banned him from keeping dirty game for 6 months on top of his 14 second jail sentence, which he was going to serve in the men's toilets at Tottenham Police Station. Gay Division.
Talking about the band's plans for when Doherty is released, McConnell said: "When he gets out we are gonna serve him up with brisket of pheasant, garnished with a traditional vole purée and earholes of stoat and a side salad of 5 volt Quails."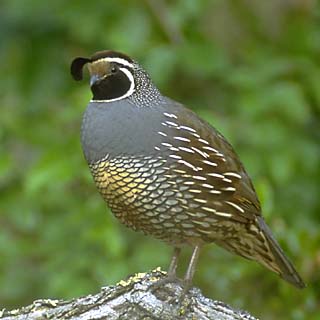 "He is champing at the bit to play festivals this summer, and just to strap his guitar on again and be the frontman of Babyshambles."
When asked whether Babyshambles would ever tour without Pete in the band, he guffawed: "Not as Babyshambles no. Pete is Babyshambles!" He went on... " We have a new outfit called Toddlerclutter, which we reserve for times when Pete is either in jail or sitting at home mainlining decaf."
Toddlerclutter are appearing at Slough Razor-crèche tonight. Doors open to let people in and breastfeeding is not allowed after 9pm.
Pete is also rumoured to be producing a new single with new friend Aisleyne Horgan Borgan Undercarriage Lubricant Bollace Wallace the old Vera Quim classic "Quail Meat again"