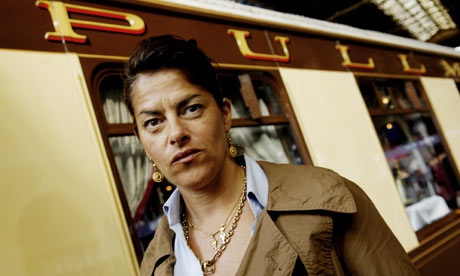 Margate's most famous daughter is contemplating abandoning the UK for France in protest at the 50% tax rate and the government's attitude to the arts.

Tracey Emin, who already has a home across the Channel, said in an interview that she was "very seriously considering leaving Britain", adding: "I'm simply not willing to pay tax at 50% … I reckon it would mean me paying about 65p in every pound with tax, National Insurance and so on."

However, the artist said that the Treasury's 50% tax rate – which will be imposed from next April on those earning more than £150,000 a year – was not the only factor in her decision.

"So much here is simply not working now," she said. "The taxes are too high, there aren't enough incentives to work hard, and our politicians have put me off. We're paying through the nose for everything."

A friend of Emin confirmed that while the artist was not a particularly political person, she was becoming increasingly exasperated with the government and was giving serious thought to a permanent move to the Var department of Provence, where she has been spending a lot of time at her home and where she is having a studio built. Emin had already discussed the possibility of a permanent move with her staff, although she was worried about having to spend so long away from Britain.
Hmmm, wonder how she knows about 'working hard'?
Can't say I'll miss her too much.
http://www.guardian.co.uk/artanddesign/ ... est-france